Children with ASD's deal with a lot of anxiety.  Here is a card-based activity to use with individuals and small groups. It's designed to help kids to talk about their anxiety, learn something about what causes it, and begin to explore ways to help themselves.
The characters in the cards:
Lisa: She makes negative predictions about what people are thinking about her.
Rick: He assumes that if bad things happened before, then they will continue to occur in the future.
Mary: She views the world as a place full of danger and peril.
Jeremy: He has "sensory issues" which make him dread unpleasant sounds, textures, smells, etc.
Tony: He craves sameness and he fears the unexpected.
Jasmine: She lacks confidence in her ability to deal with new challenges.
Ted: His body (breathing, muscle tension, sweating, etc)  overreacts to stress.
Kayla: She gets panicky when she is away from her family and her home.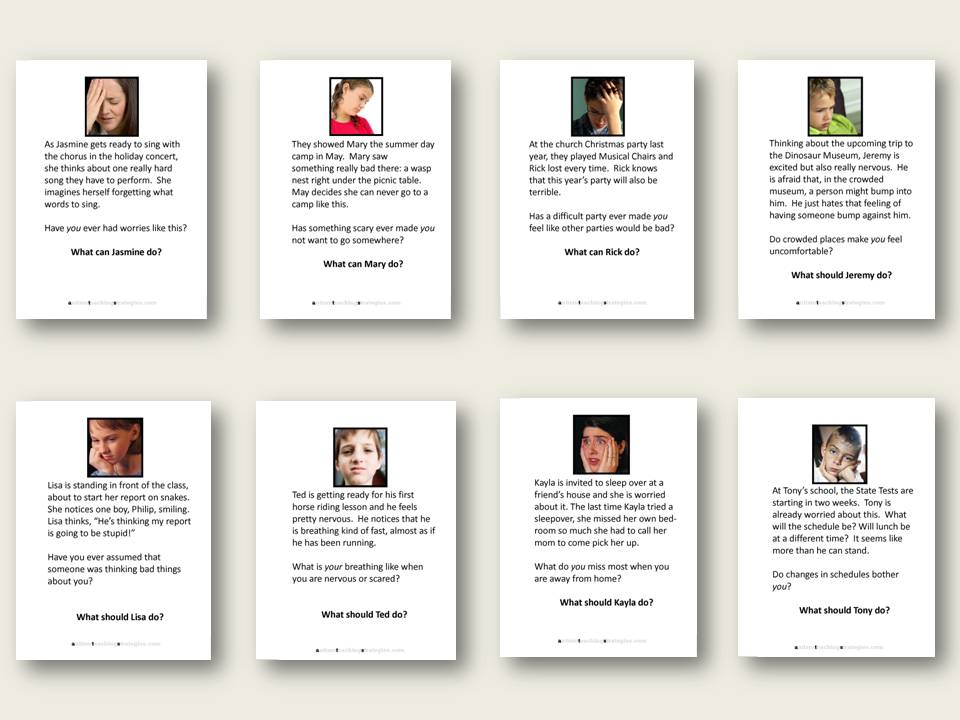 Introducing the Worry Cards:
You can try words like this if you like:  "We are going to play with Worry Cards and learn about worries.  Everybody gets nervous, anxious and scared in different ways.  The eight Worry Cards characters each have their own way of getting upset."
[Now, show them the panel below that briefly describes each character.  Embellish on each one.  It works really well, actually, to enact each character briefly in the first person so the kids really get it]
"The Worry Cards are shuffled up.  When you draw a random card, you have to try to figure out how to help the Worry Card character. If you can think of some good ideas, that's great.  It's even better if you can answer the other question on the card, the one that asks about you."
Tips on using the Worry Cards:
I suggest you avoid using the word "anxious" unless you are positive that the children understand it.
You can place cards in the deck strategically so the kids draw the particular cars that seem to  pertain to them.
You can try a score system to encourage self disclosure.  Say it's one point to help the kid in the card, and two points if you can talk about yourself and work on your own worries.
I hope you find the Worry Cards useful.  I enjoyed creating them.
Joel Shaul, LCSW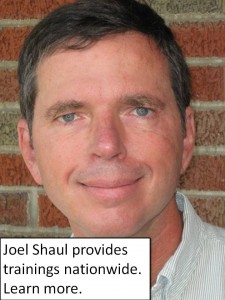 How to print out the cards:
For a PowerPoint version of this kit (if you prefer to "show it" rather than print and cut it out), click below:
Other  Free Cognitive Behavioral Resources on my website: