Cognitive-behavioral therapy and children with high functioning autism
I have posted an extensive amount of free counseling and teaching materials on CBT in the website.  The following post is to summarize them in one place and provide more convenient links to each of them.
To be connected with each free resource, click on the

IMAGE.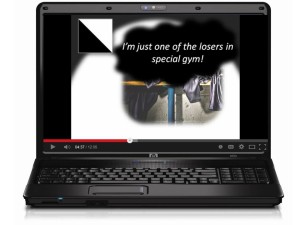 8 Simple CBT Videos for ages ~ 8 and up
These YouTube Videos use simple pictures and language. They can be used in combination with other resources here. They provide the best possible introduction – use at least the first one, I suggest.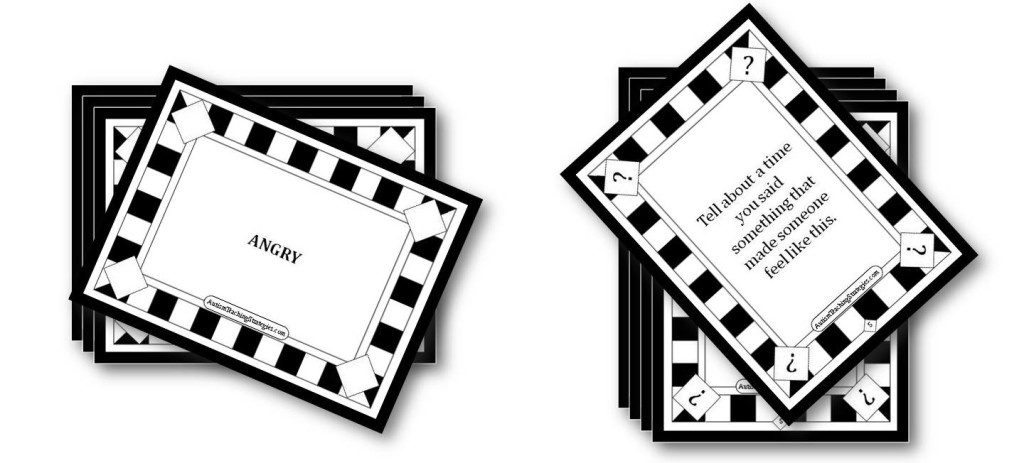 Emotion Cards
A deck of 44 Emotion Word Cards and a deck of 48 Question Cards.  This is not a CBT activity per se, but rather a flexible and diverting tool to get kids talking and thinking about feelings in a variety of ways.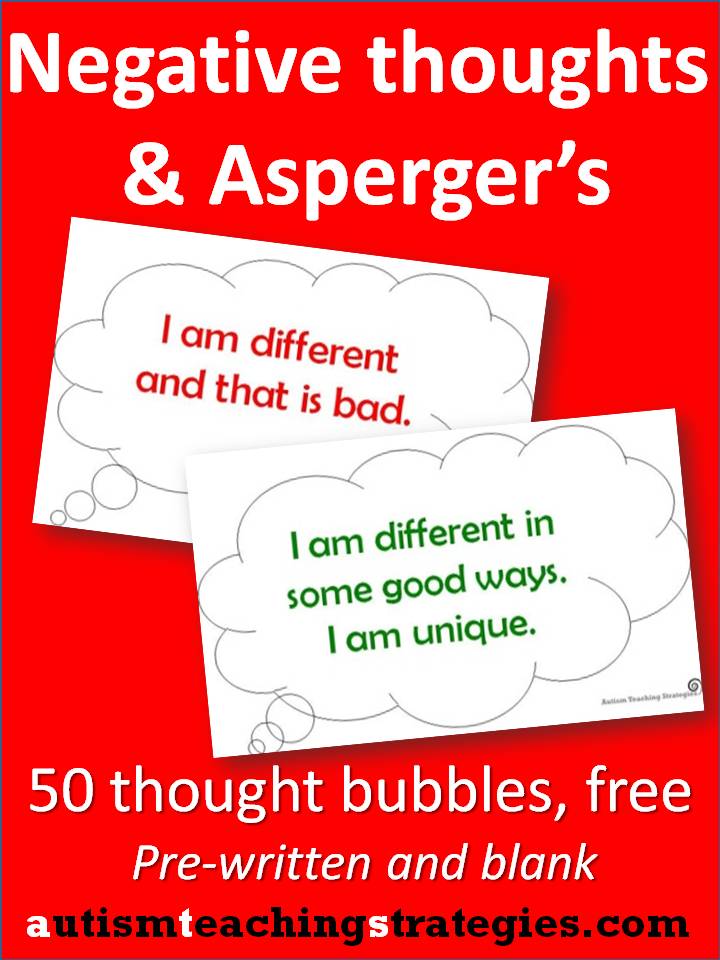 CBT Thought Bubble Kit
This is a set of pre-printed thought bubbles.  Half of them are "Poison Thoughts" (cognitive distortions) commonly encountered in children with ASD.  The other half are "Antidote Thoughts" that can be used to counter the automatic negative thoughts.  These have many applications in counseling and teaching children about upsetting emotions.
Simple CBT Worksheets: Five sets of seven worksheets. CLICK
HERE
These worksheets walk the child through emotion identification, finding and correcting the problem thoughts, addressing self-defeating behavior, and dealing with physiological manifestations of upsetting emotion.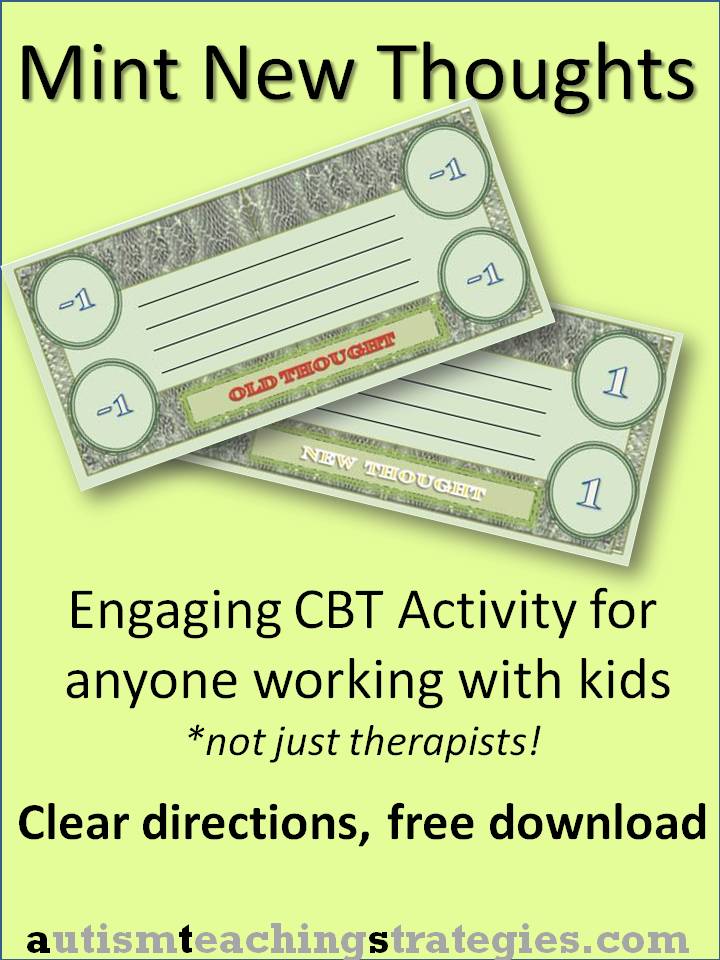 Mint New Thoughts Activity
This appealing activity uses the metaphor shredding old, flawed money and minting new money.  I provide you with templates to print your own "Old Thought" and "New Thought" money

Help the Upset Person CBT Activity
This is a game to play with an individual child or a group.  I provide you with a selection of upset anime faces.  You tell the upset person's story, and then ask the kids present to fix the problem by fixing the person's THOUGHTS and ACTIONS.  If the kids give good advice, you lower the picture little by little. If they give unhelpful advice, you raise the picture up higher and higher.  The group "wins" or "loses" based on how well they fix the cognitions and behaviors of the upset person.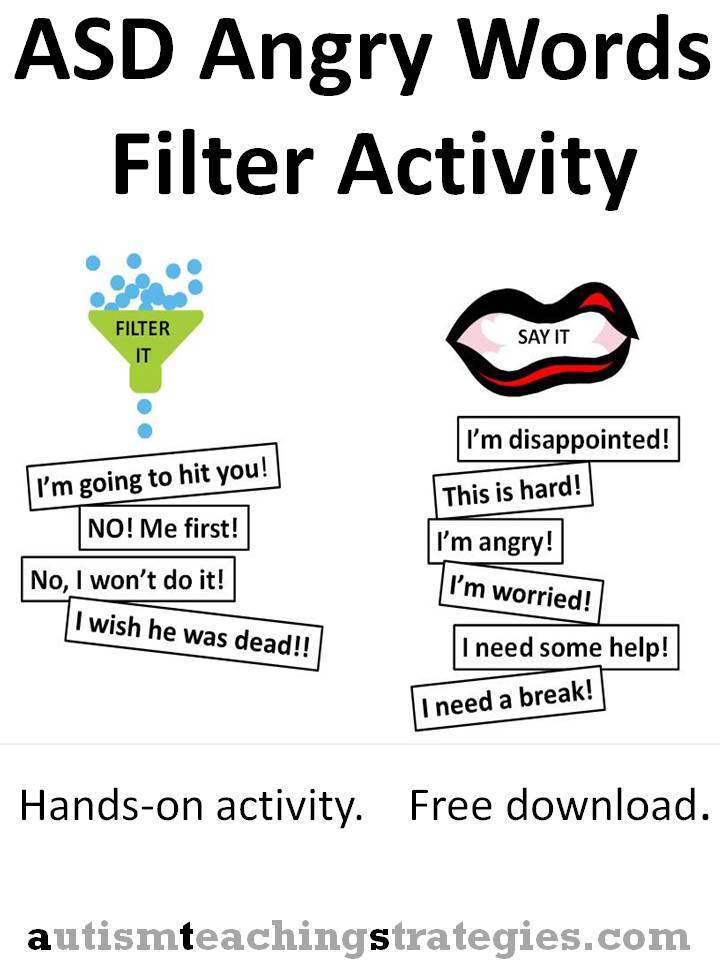 Filter the Upset Thoughts
This hands-on activity consists of a huge number of strips of paper with various upsetting thoughts written on them.  Some of the thoughts are useful things to say when one is upset.  The remainder are statements that might harm or upset others.  Children are given practice sorting through their upsetting thoughts to determine which ones to say and which ones to "filter."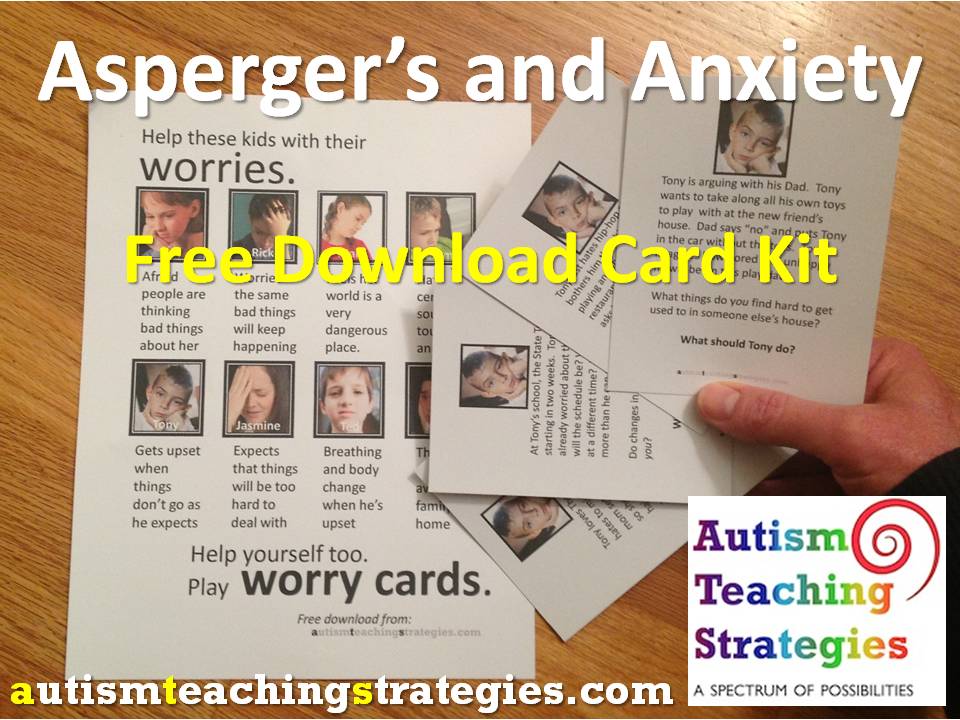 Worry Cards
This is a set of cards designed to promote problem-solving abilities when children are faced with anxiety.  The cards feature eight different children with different anxiety profiles.  Children are encouraged to identify their own "worry profile," solve the problems presented, and work on their own anxiety problems.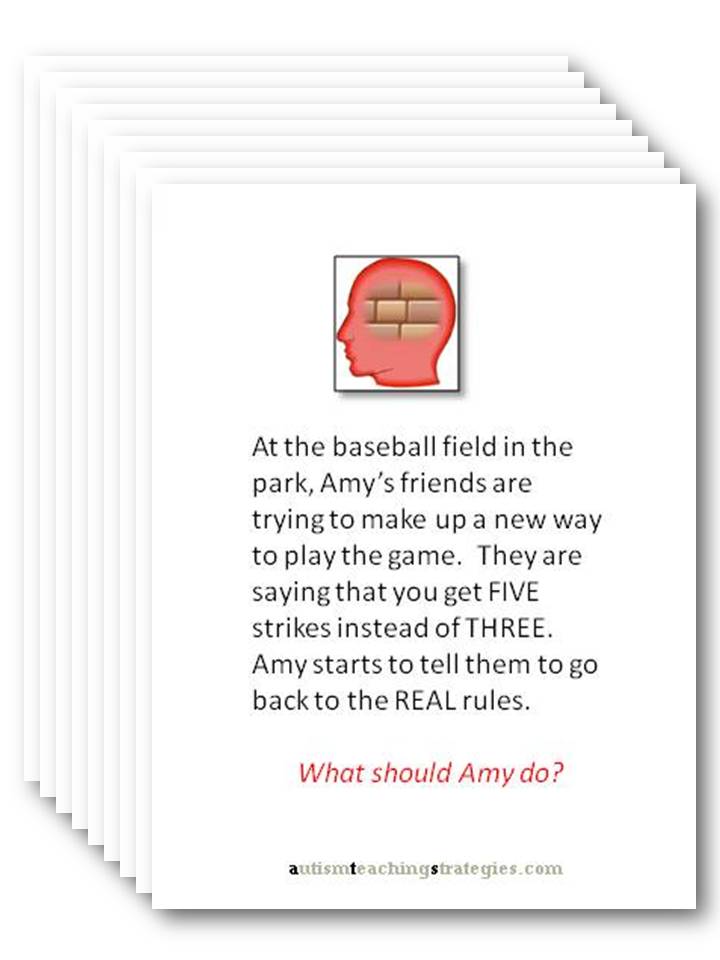 Flexibility Cards and Rigidity / Flexibility Display Panels
This kit consists of: 1.  A set of cards featuring children who are thinking or behaving in a rigid manner, and 2.  Two panels providing a very simple explanation of the difference between rigidity and flexibility.
Paper Fortune Tellers for Anxiety, Social Anxiety and other problems
These follow a CBT format and are easy and fun to make and use.