To download the illustrated panels shown below, click on "Dealing with Disappointment Wall Display Download"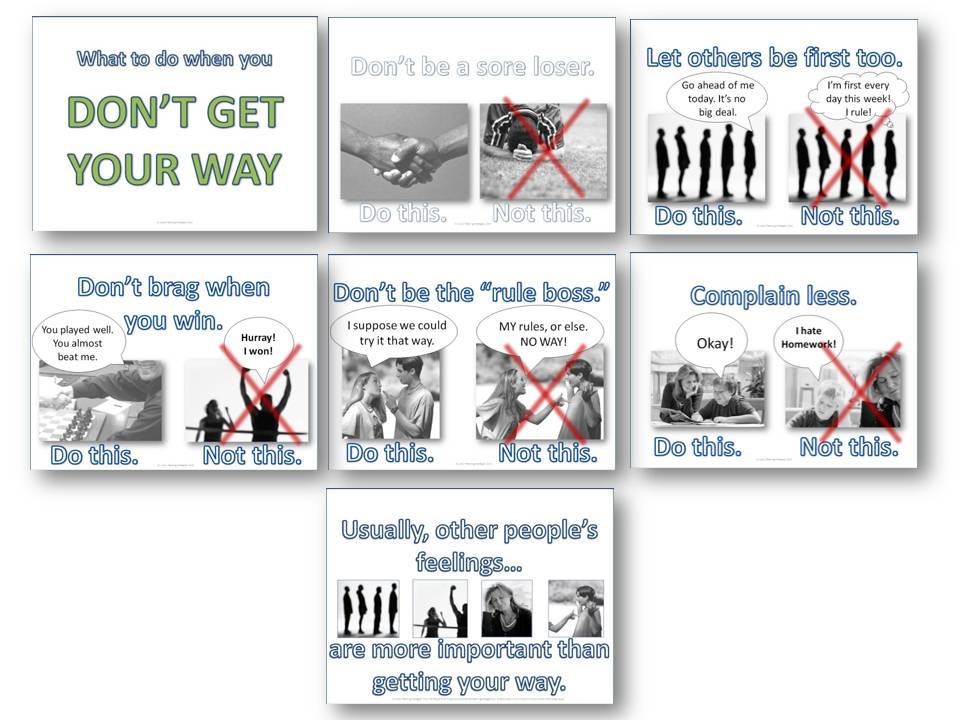 Helping children with Asperger's and other autism spectrum disorders to deal with losing and disappointment
Children with ASD often have particular problems with losing: Not getting their way, not being first, not being chosen or called on, not winning.  Here are some reasons for this.  First, their lack of perspective-taking abilities can make children with ASD less aware of unwritten social agendas: others also want to be first; others like to win, too.  Second, many children with autism struggle with problems regulating upsetting emotions.  Third, lots of kids with ASD have tough lives day to day.  When something does not go their way, it might be the last straw in a long string of deeply frustrating experiences.
The illustrated panels are for you to use either as talking points in a discussion in a social skills lesson or counseling session, or to place on your wall.  The lessons apply to all children, not just those on the autism spectrum.
Good luck in your social skills counseling and social skills teaching.
Joel Shaul, LCSW