Spanish translations of Autism Teaching Strategies social skills downloads
A number of my social skills downloads for children on the autism spectrum have been translated into Spanish. The translations have been done by Juanma Cano and they are posted on SlideShare, a very user-friendly site.
You can access these materials in Spanish by following THIS LINK.
Here are a few screen-grabs below. The actual materials in Spanish are nicely laid out and the graphics and text look very good.
The picture shown below shows one small portion of the Spanish Version of a resource I posted called The Conversation Box.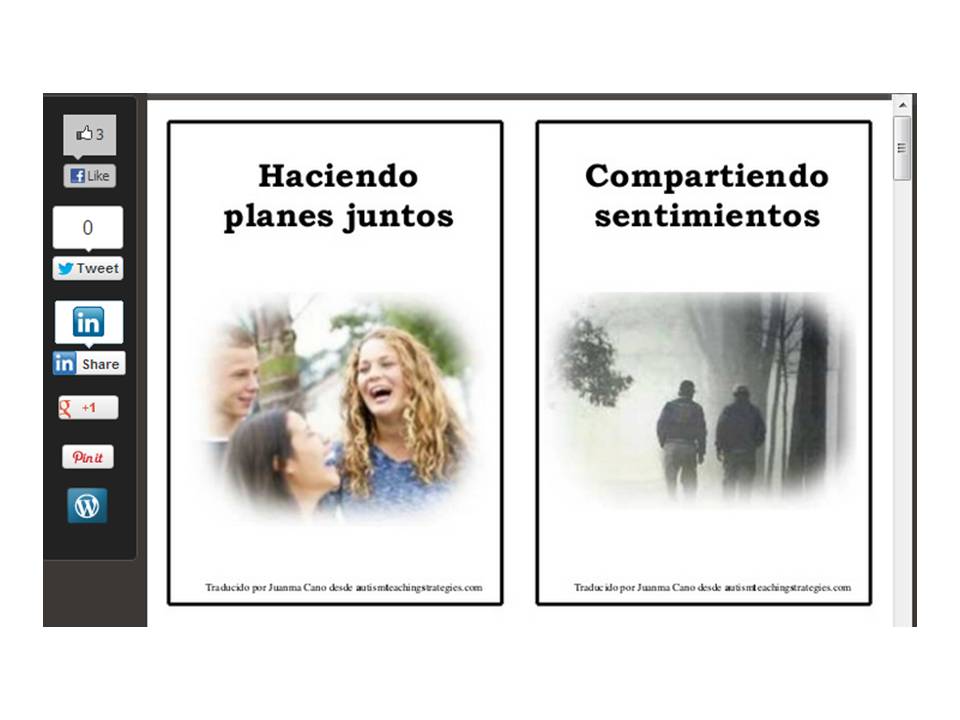 The picture below shows the Spanish version of a resource I posted online designed to help children with ASD to explore their issues with isolation.
The picture below shows a small portion of a the Spanish version of materials I created on dealing with teasing and bullying.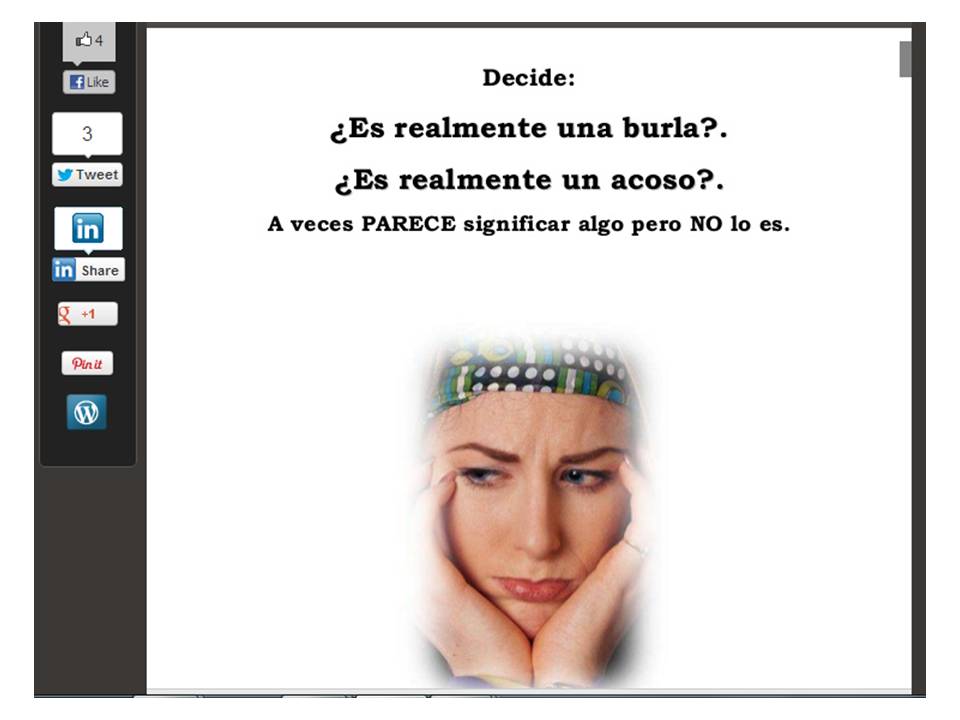 Here are links to the original English-language resources in my website:
Materials for Social Isolation
Panels and Cards re: Teasing and Bullying
If you do any translations of my free materials into Spanish or other languages, please contact me so that I can link it to my website.  Reach me through this link.
Joel Shaul, LCSW