Joel Shaul's third social skills children's book.  Social cause and effect and theory of mind made clear for children on the autism spectrum, age 9 and up
Published by Jessica Kingsley Publishers.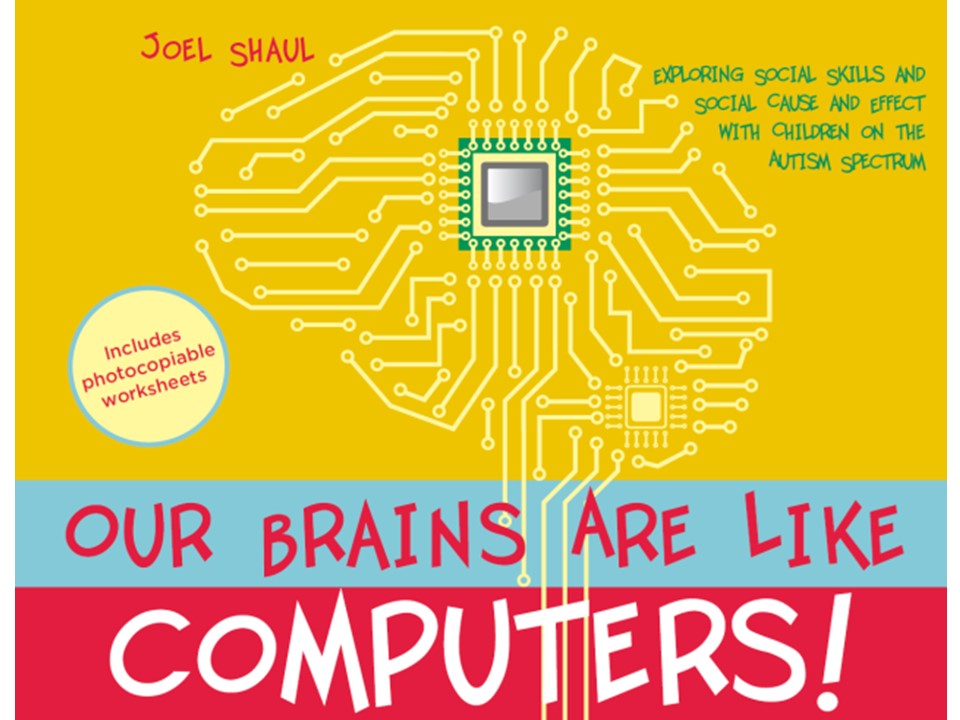 Children with Autism Spectrum Disorder (ASD) often find it difficult to imagine how they may be perceived by others. This highly visual social skills book explains to children in clear and simple terms how their words and actions can affect other
people.
Using a metaphor from children's daily life, this book compares computers and online social networks to social situations. Just like files on a computer, our memories are stored in the brain. And just like sharing and downloading files via the internet, people learn about others through communication "sharing."
The similarities between our brains and computers effectively explains social cause and effect to children with ASD. Fun photocopiable worksheets and games are also included to reinforce the guidance offered in the book.
CLICK HERE TO LEARN MORE ABOUT THE BOOK
Our Brains Are Like Computers! uses simple pictures a clear text to help children increase their awareness about how words and actions affect other people.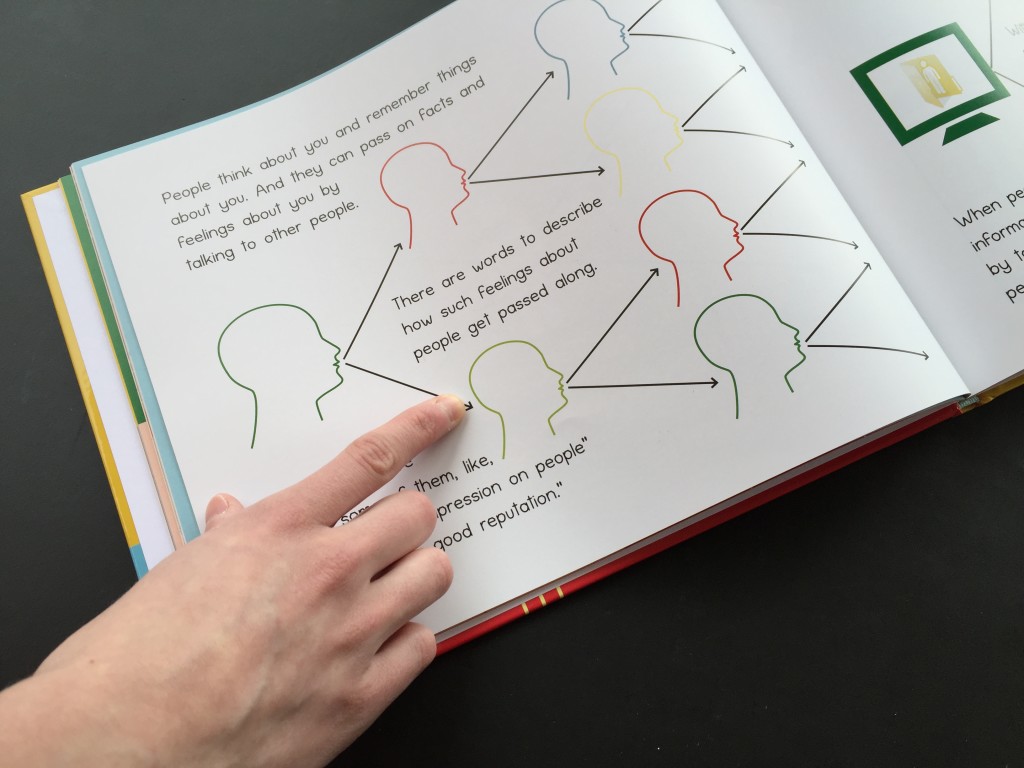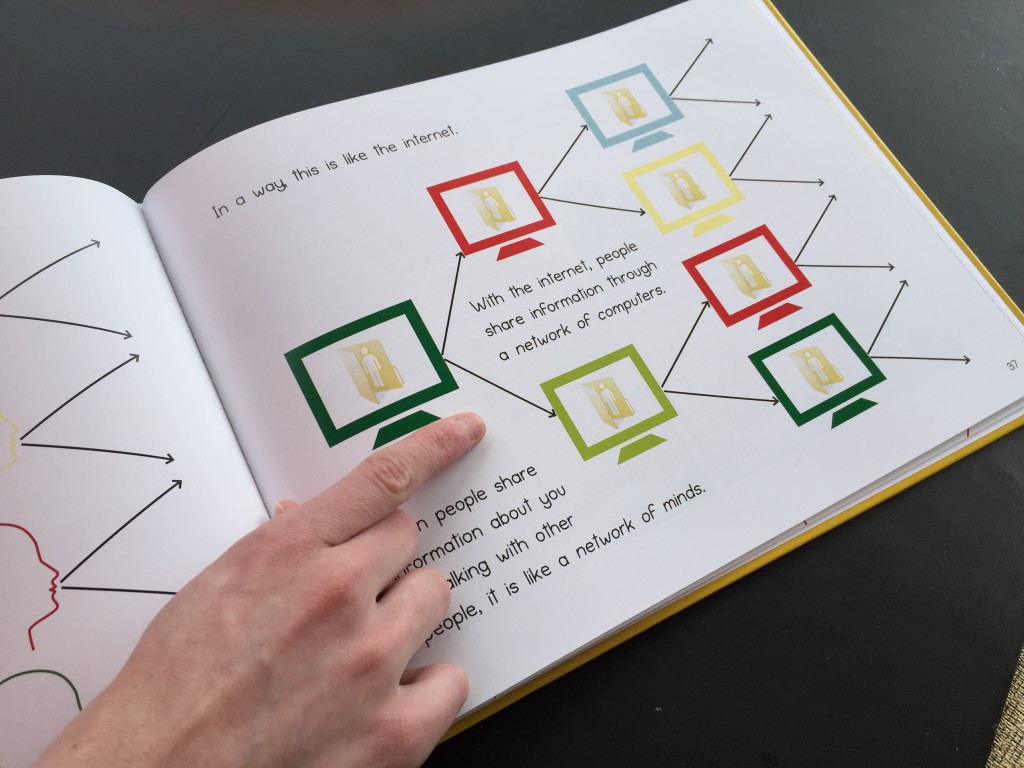 Using words and pictures designed for children whose understanding of computers might exceed their comprehension of interpersonal relationships, Our Brains Are Like Computers! introduces children and teens to a basic understanding of how words and actions are remembered and interpreted by others.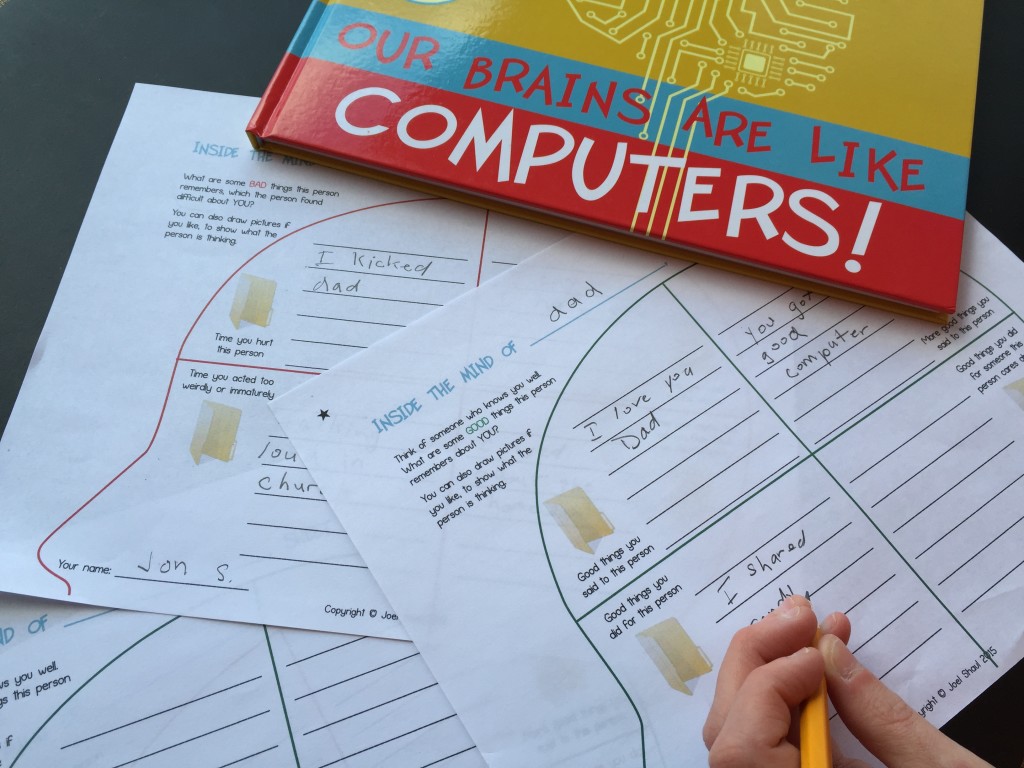 The book contains a section with optional, reproducible worksheets, ranging from "easy" to challenging.
Reviews of Our Brains Are Like Computers!:
"As a parent of a child with social delays, I found Shaul's visual 'computer metahpor' to be an excellent tool in breaking down the complexity of social exchanges.  As a professional, I found the games, worksheets and concrete strategies provided be extremely helpful in teaching perspective-taking and theory of mind… a must read-for all ages to gain social insight."  ~ Tarin Varughese, M.A., CCC-SLP, Pediatric Speech-Language Pathologist and author of Social Communication Cues for Children with Autism Spectrum Disorders and Related Conditions.
"This book is a creative and highly useful way of explaining social thinking to children on the autism spectrum. Once again, Joel has created a very clear, concise, and visual way of reaching the minds of these incredible children!" – Lisa McDonough, LCSW
Joel Shaul  gets what a child on the spectrum needs to hear. My son loves computers and the way computers are compared to social interactions and consequences (good and bad) of those interactions is genius. Joel Shaul's books are truly a must have if you are a parent or work with someone with ASD.  – Heather Heisler