Here are dozens of free autism social skills lessons, games, card activities, worksheets, wall displays and more.  This is updated frequently.  Most include free downloads.
Click on the
PICTURE
to go to the the post described
Harnessing Fantasy and Imagination for Social Skills, Part 1: Using Social Thinking and Ryuu Fantasy Characters

Harnessing Fantasy and Imagination for Social Skills, Part 2: Free Drawing Worksheet Downloads
Listening prompt worksheets and display panels
Simple, picture-based tools

Esta es La Caja de Diálogos (The Conversation
Box) traducida en español.
In this pair of blog posts, I provide detailed information and links to dozens of remarkable YouTube videos created by people with autism.

Teaching panels and card activity to help boys understand and interact with girls
Sets of worksheets following CBT format on various negative emotions
All About Me signs for conversation practice
Download template for kids to create these wearable signs

Talk to Sister Picture Worksheets for boys with Asperger's
These simple conversation conversation-starter worksheets are to help Asperger's boys talk to their sisters.
Talk to Dad Picture Worksheets for children with Asperger's
The first worksheet has 48 photos of diverse interests.  The second has words to form questions, comments and compliments.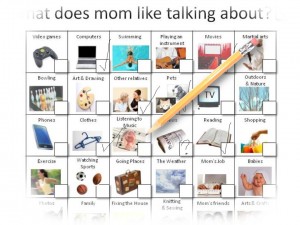 Talk-to-mom picture worksheets
The first worksheet has 48 photos of diverse interests.  The second has words to form questions, comments and compliments.

Teasing and bullying kit to help kids with Asperger's with teasing and bullying
Download six illustrated panels; download and print out 36 challenge cards in three categories.

Worry Cards – Illustrated card activity to help kids with Asperger's learn about anxiety
These 32 cards are easy to download and cut out. There are eight characters to "help", each representing a different anxiety profile seen with kids on the spectrum.
Seven illustrated worksheets on social isolation
These are designed to raise awareness of solitary activities and possibilities for increased social contact.

Dealing with Losing and Disappointment
Seven download panels to download on dealing with many kinds of losing and disappointment.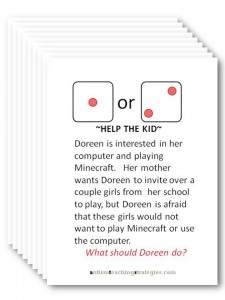 Card activity for coping with isolation: "With & Without Others" game
Download 36 cards to help children with Asperger's and other ASD's to explore their issues regarding the time they spend alone.

Conversation Train: Conversation social skills training teaching strategy for kids with ASD.
This is a popular kit I sell.  Here, you get to download train picture prompts/ wall display and try out the ideas.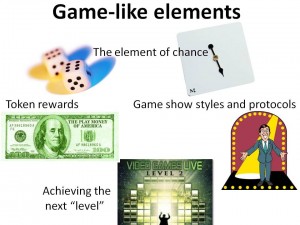 Using games and "game-like" elements to engage kids with Asperger's in social skill activities.
Short explanation and links to several downloads.

Cognitive behavioral therapy strategies, for both teachers and mental health professionals working with children with ASD.
Shown here: Downloadable CBT thought bubbles.  Many other activites and games.

How to play the "Missing Objects Game," activity teaching sportsmanship.
Download encouraging statement word prompts needed to play this social skills game.  Kids on the autism spectrum really seem to enjoy this social skills teaching activity.

Broken Chains and Wrecking Balls – Two simple autism social skills conversation games for kids with ASD.
Free downloads to make game pieces, Youtube video to explain it.

Teaching flexibility social skills to kids on the autism spectrum.
Download 36 cards and two prompts.  Learn several strategies for raising awareness of rigidity.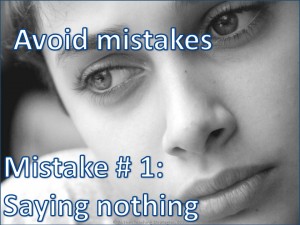 Teaching empathy social skills to kids on the autism spectrum.
Download word/picture prompts and 22 picture cards showing people in distress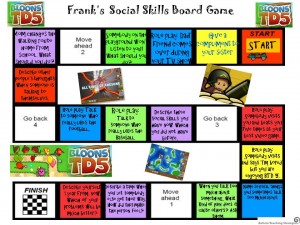 Easy autism social skills board games.
Download two templates and make your own customized games–EASY!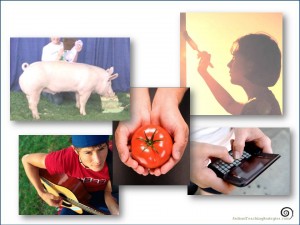 Social skills strategies to help kids with ASD learn to give compliments.
Links to downloads for picture prompts, wall displays, worksheets.
How to play "Compliment Tag."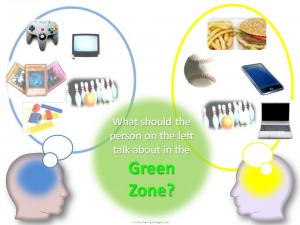 The Green Zone: Worksheets and activities to teach "common ground" in conversation.
You get some nice visuals download and a few very useful worksheets.
This is a sample from one of my most popular products I sell.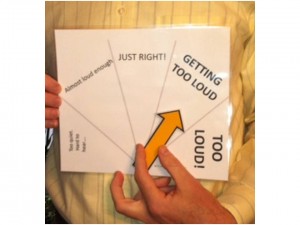 "Control-o-meters" to help kids with ASD to regulate volume, personal space, more.
Simple downloads to make these helpful visual devices.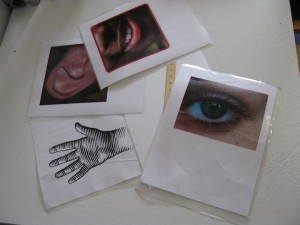 Nonverbal communication prompts for kids on the autism spectrum.
Download handy visual prompts for eye contact, personal space, facial expression, etc.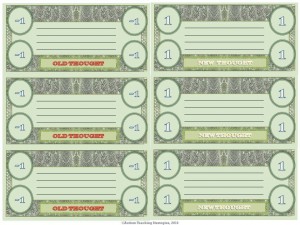 "Mint New Thoughts."  CBT activity for kids with Asperger's and other ASD's.
Part of my cognitive behavioral therapy series.  Print out Poison and Antidote money.   Write down " poison thoughts,"  shred this money, then write down new thoughts on the Antidote money.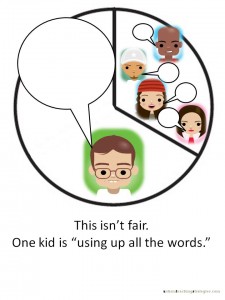 Pie chart visuals to teach kids with autism the social skill of taking turns in conversation.
This series of downloadable visuals helps kids to visually grasp this difficult concept.  Particularly helpful for kids in class who can't rein in their extended comments.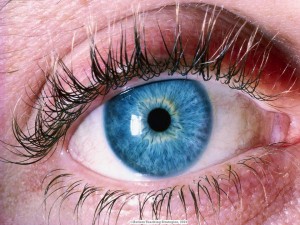 Eye contact: When to AVOID it in social skills teaching with kids with ASD
This blog post explains alternatives to eye contact in social skills teaching.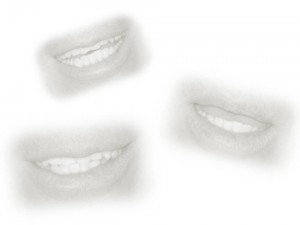 TALK LESS and SHOW MORE
This explains the importance of using engaing visuals when doing social skills training.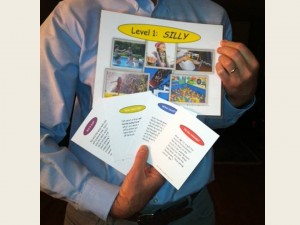 Distinguishing "silly" from "serious" – Teaching levels of formality to kids with ASD
This gives you a large downloadable kit with six picture visuals and 32 cards!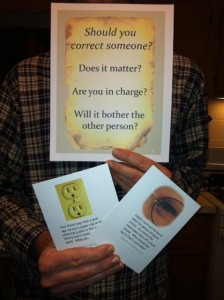 Teaching kids with ASD when, and when NOT, to tattle and correct others.
This social skills teaching kit includes downloadable prompts and lots of picture cards.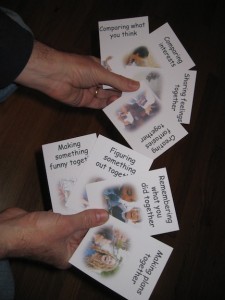 The Conversation Box: Autism conversation skill activity based on RDI.
You download and print out these cards as well as eight colorful picture prompts.  Eight valid forms of conversation are clarified with simple words and pictures, and this sets up organized role play practice.  A fun and engaging activity.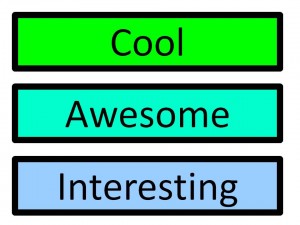 Validating word prompts, simple social skills method to promote "showing interest"
Lots of these for you to download and cut out.  Once you have them you will probably use them a lot.
There is also a link to a short Youtube video on how to use them.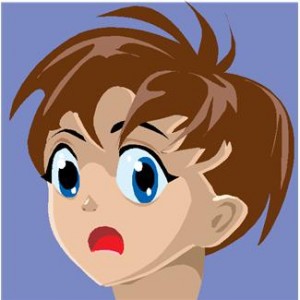 Help the Upset person: A CBT game for kids on the autism spectrum.
Download anime pictures of various kids in distress.  I provide you with role play problem scenarios.  The participants then  "help the upset person" and in so doing  learn coping strategies for themselves.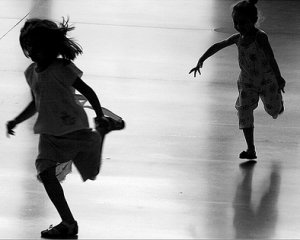 Compliment tag, game to teach the social skill of giving compliments
This post has no downloads, just explains how to play this hilarious and educational game.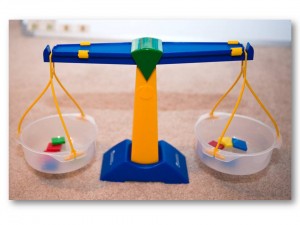 Using a toy balance to teach the social skill of reciprocity in  to kids with ASD
You have to try this.  Scale costs 15 bucks online.  Youtube video describes the method.
Filter the Thoughts: Anger management method for kids with ASD.
Very useful, hands-on activity, very easy to download and make.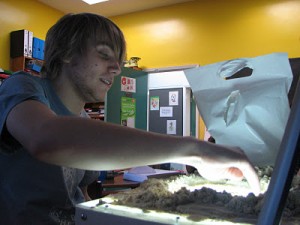 Youtube videos made by young people with ASD.
Links to simply amazing videos created by young people with ASD.  They are great to use in social skills teaching with kids on the autism spectrum.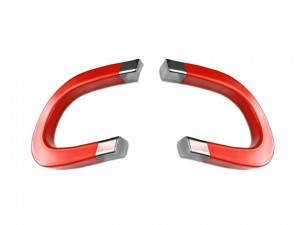 Using magnets to demonstrate how people can "attract" other people.
Get your own magnets and try this.  Download my worksheets.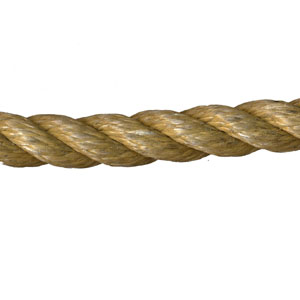 Using a rope to teach kids about social connection, how they are "tied" to others.
This is a simple and useful technique to use with groups of children with ASD.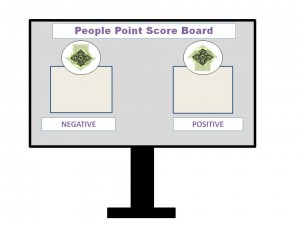 "People Points" –Helping children with ASD with social skills involving "scoring points" in other people's minds
A sample from the People Points kit I sell, you can download play money and try out social skills game activities that raise awareness of theory of mind and social cause and effect.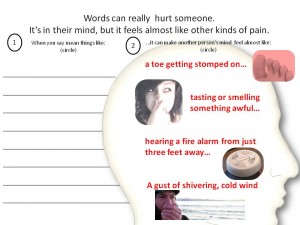 Social skills worksheets:  "Words can hurt" and "Words can help"
Two simple, illustrated worksheets for you to download.  To help kids with ASD understand how their words, both positive and negative,  have an enduring effect on another person's feelings, thoughts and actions.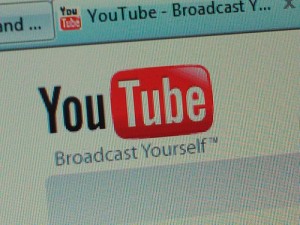 Youtube videos by Joel Shaul, LCSW, demonstrating social skills teaching techniques
These are simple, short videos on on diverse autism social skills themes, including songs for eye contact, how to incorporate game-like elements in your social skills teaching with kids on the autism spectrum, effective use of visuals,  more.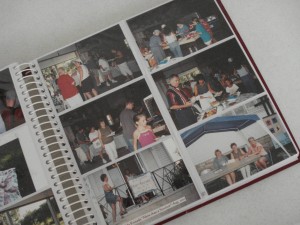 Using photo albums to help teach kids with ASD the social skill of learning and remembering facts about others.
Nothing fancy here…just a solid social skill method and a simple explanation.