Joel Shaul's fourth book.  Learn to build individual strengths and work through problems with this picture-based guide for children with ASD aged 7-14.
Published by Jessica Kingsley Publishers.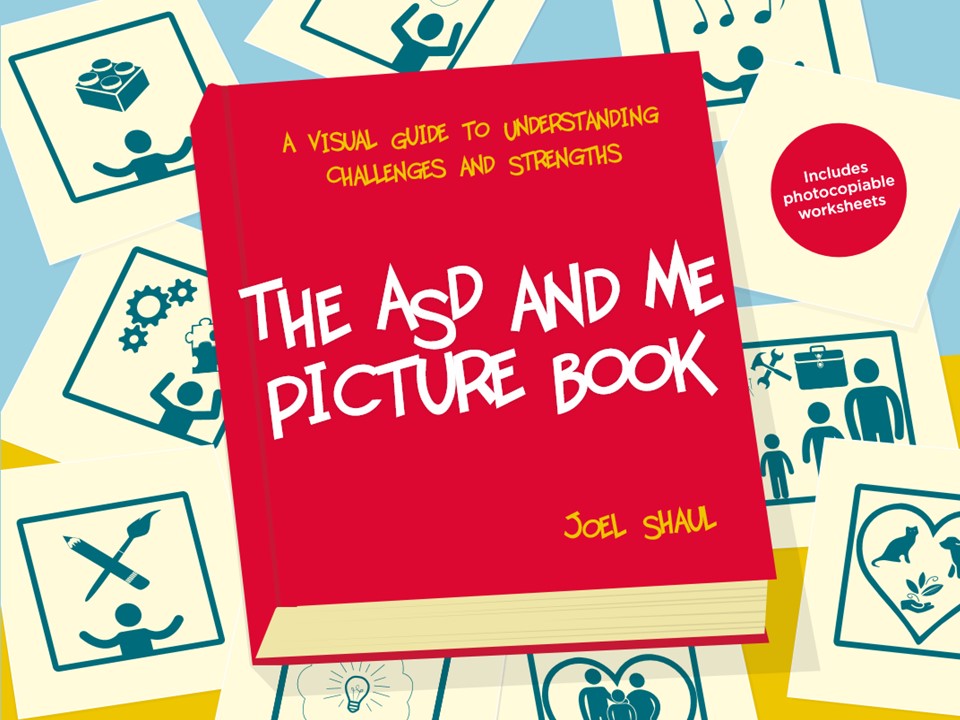 This is an engaging, visual guide to understanding challenges and strengths.  Aside from the title, the word autism is not used in the book's text, so it is suitable to be used with children who might not yet be aware of their diagnosis.  The use of images and photocopiable worksheets creates a simple and fun resource for identifying what you are good at and how to use those skills to deal with personal challenges.
To learn more about the ASD and Me Picture Book, click HERE.
Some reviews of this book:
'Joel has the ability to convey abstract concepts that would be difficult or impossible to teach our children with social and emotional challenges in any other way. His groundbreaking work, The ASD and Me Picture Book, will provide children with an opportunity to increase their self-awareness and reinforce their every effort. It's impossible to shield our children from all difficulties, but this book will empower them and teach them to stand up to challenges.'
– Mordechai Meisels, MS, BCBA, LBA, Encore Support Services, Director
 'The ability to recognize strengths and face up to challenges is essential if children are to navigate the journey from meltdown to emotional maturity.  With inspired use of visuals and a linear layout, attractive to the Autism brain, Joel has provided us with just the ticket to embark on this journey.'

– K.I. Al-Ghani, Specialist Advisory Teacher and author of The Red Beast: Controlling Anger in Children with Asperger Syndrome