Using a fantasy world of dragons to build social skills in humans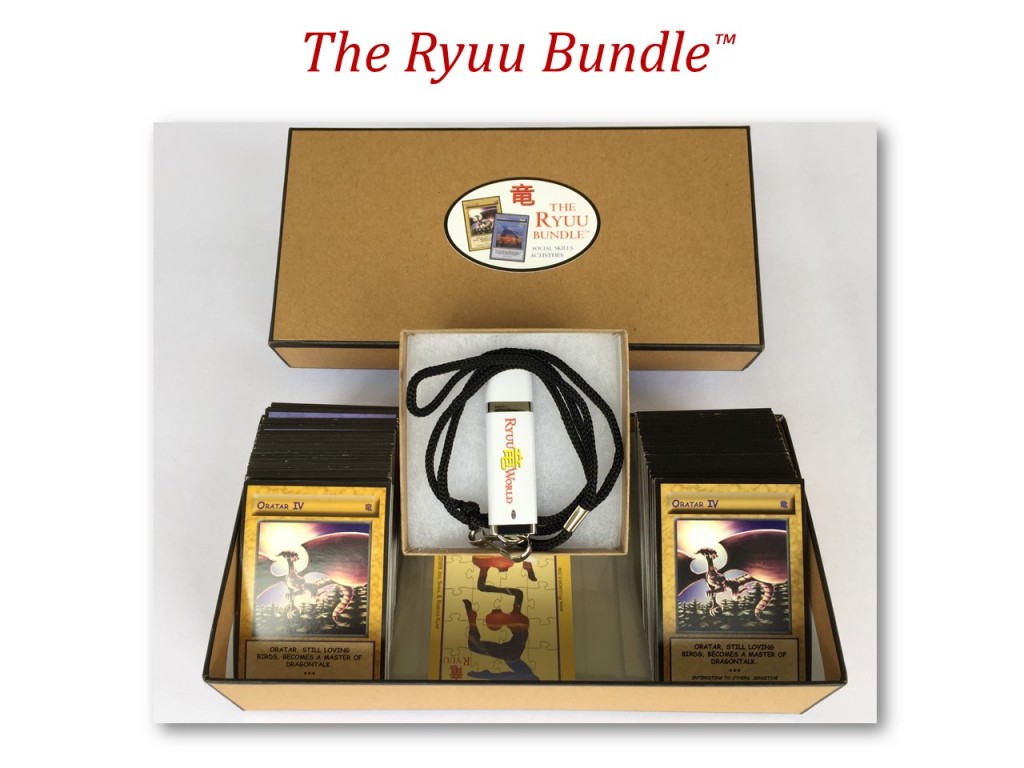 Ryuu Products are a collection of teaching aids based on a fantasy world of dragons. Ryuu World activities teach social and emotional skills to children and teens with autism, Asperger Syndrome, and other autism spectrum disorders. Ryuu is a set of illustrated stories, worksheets, coloring sheets and therapeutic games that teach communication skills.
Ryuu cards and social skills activities are carefully designed to engage children and teens in challenging work on social and emotional skills.  They are ideal to use by therapists, school teachers, and parents working with children and teenagers.
RYUU TRADING CARDS , which are the centerpiece of Ryuu products, represent six dragons and the Dark and Light forces. The dragons each evolve in four stages, becoming more socially skilled with every evolution. Challenging these dragons are the 17 Dark Forces – invisible villains who make us all socially inept. Helping the dragons are the 18 Light Forces – invisible heroes who help us all to be socially successful.
Click on the cards below to enlarge. These are five of the 62 cards in the Ryuu deck.
Ryuu World products were co-created by Joel Shaul, L.C.S.W. , and Rebecca Klaw, M.S., M.Ed.
To learn more and to purchase Ryuu socials skills products, click here: