Imagination and creativity in social skills work
Many children on the autism spectrum have remarkable imaginations.  In this blog post, I will tell you about two varieties of social / emotional teaching materials which were specifically designed to make strategic use of imagination to help kids with high functioning autism to work on skills such as conversation reciprocity, cooperation, social integration and emotional regulation.  In the second blog post, I give you free downloads of simple art-based worksheets you can use to start harnessing imagination in your work.
Social Thinking™, Social Town, Thinkables and Unthinkables
I have enjoyed exploring various Social Thinking books by Michelle Winner, Pamela Crooke and Stephanie Madrigal.  So far, I have gotten the most out of this particular book, which features dozens of characters.  You are probably familiar with the premise of this popular series of books.  The citizens of Social Town are under attack by Unthinkables, creatures who try to adversely affect people's ability to communicate clearly, get along with others, concentrate, control their bodies and manage their emotions.  Readers need to learn how to defend themselves from Unthinkables by using Superflex and his team of Thinkables.
The strength of the Unthinkables materials lies in the appealing and meaningful pictures, some of which were created by children. As I browse around Pinterest, I see numerous examples of how mental health professionals, SLP's and special ed teachers have adapted the Thinkables and Unthinkables to their own work with their young clients and students.
My own imaginary characters, and how I use them in combination with Social Thinking characters
Around the time when the Social Thinking people were dreaming up the Thinkables and Unthinkables, Rebecca Klaw and I were busy conjuring up the Ryuu dragons, Dark Forces and Light Forces.  Stylistically inspired by anime, Pokemon and Yu-gi-oh, the Ryuu world features six dragons with autism who "evolve" through four levels as they learn various social and emotional skills.  The dragons must protect themselves from 17 "Dark Forces" by learning the skills of 18 "Light Forces."
Here is what Ryuu cards look like.  Shown below are a sampling of dragons, Light Forces and Dark Forces.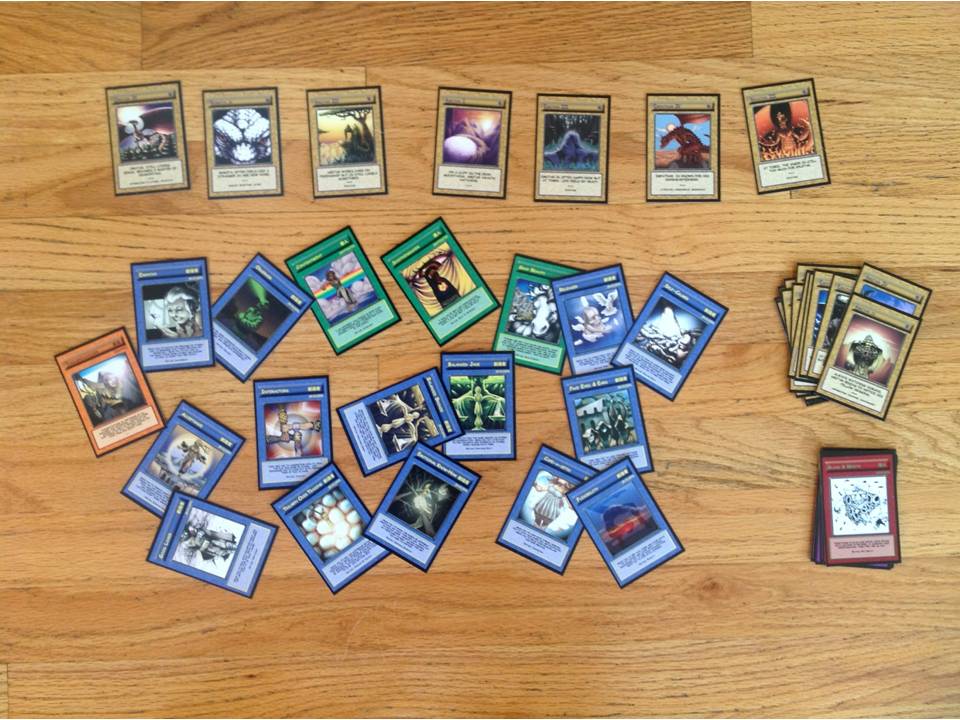 These are what the Ryuu cards look like close up.  The ones below show several of the dragon characters: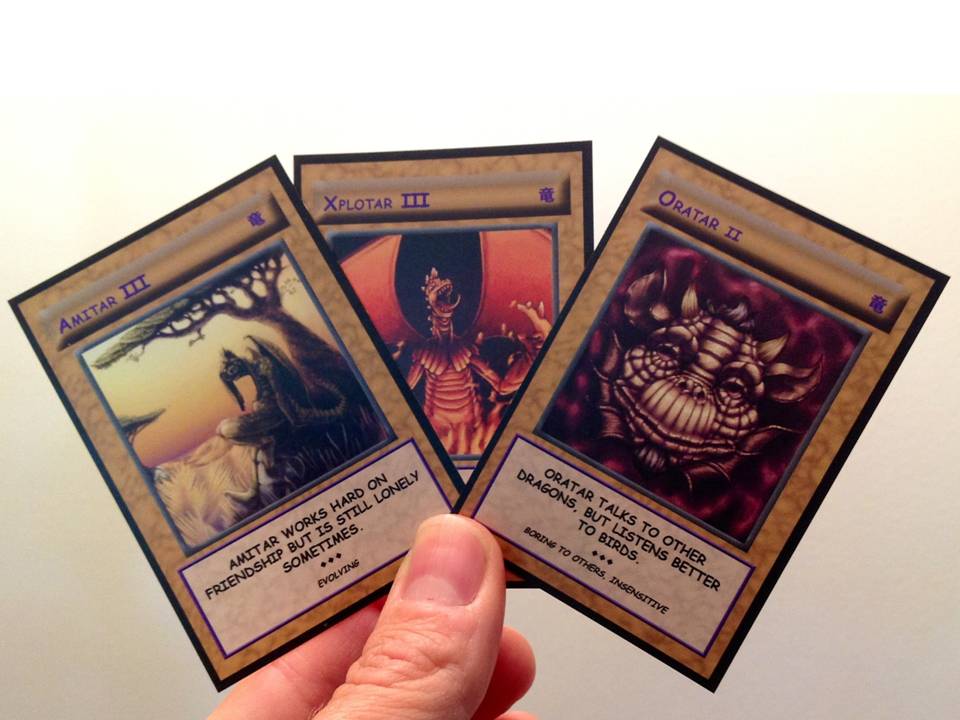 When I became familiar with the Social Town characters, I realized that I would be able to maximize participation, understanding and involvement with my own clients if I could fashion a hands-on format and simplify the character descriptions as much as possible.  Many of my clients are quite young and/or learning disabled.  So, after a couple weekends of work – and the kind permission of one of the authors, Pamela Crooke, I created my own private set of Unthinkables cards to use with my own clients, featuring a couple dozen key characters.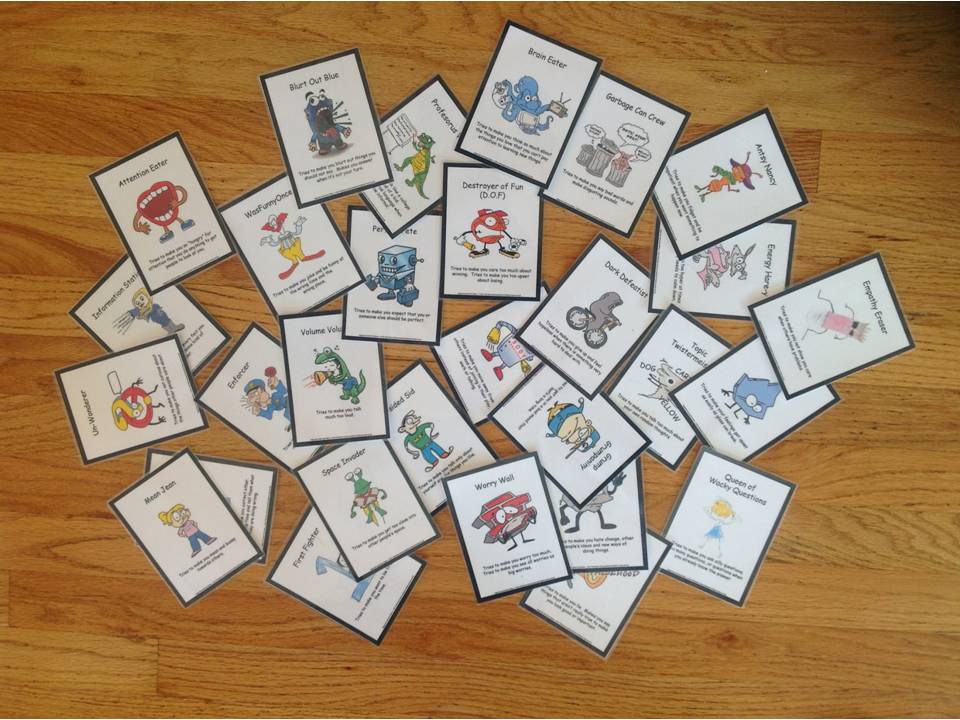 They look like this close up:
Suggestions on how you can use Social Thinking Unthinkable characters and Ryuu characters concurrently
If you already use Ryuu cards and our other social skills materials, I think your students / clients might get a lot of out of using the Thinkables and Unthinkables along with them.  There are fascinating similarities between the two social skills teaching systems. Both employ imaginary characters using a dichotomy of "good guys" and "bad guys."  Both systems are valuable for motivating kids, in a fun format,  to identify problems they need to work on and strategies to try.  Be sure to check out Part 2 of this blog series, where I provide drawing worksheets to help kids to identify their key Dark Force / Unthinkable characters and even to invent new ones.
Fun with finding similarities between Unthinkables and Ryuu Dark forces