*To see an updated version of this essay (much better!), follow this link

HERE

:
We mental health professionals, guidance counselors and SLP's tend to do a lot of our work in private.  This privacy is often necessary.  But not always.  Sometimes, we allow the solitary conventions of our work to place limits on the number of children we serve and the number of adults we collaborate with on behalf of our young clients.
In this short essay I describe some practical ways we can work together to help more children and to help them better.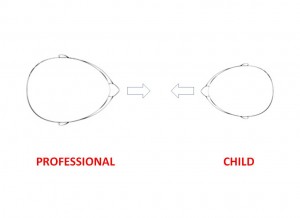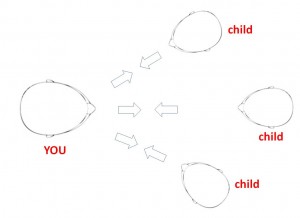 1.  Conventional one-on-one and small group approaches.
Many of us were trained primarily in these techniques.  Our colleagues, clients and bosses often expect us to serve children individually and in small groups.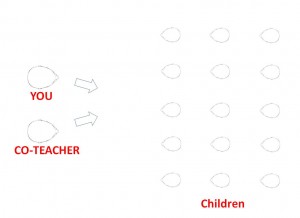 2.  Co-teaching.  You and another adult, such as a classroom teacher, lead a social skills learning activity together.
This is a powerful way to reach more children.  You engage a professional ally.  Some of us already do this in our work.
Here are a few examples of how co-teaching might be employed in the school setting:
*You and co-teacher lead a class lesson on dealing with teasing and bullying
*You and c0-teacher lead a series of activities on showing concern for others, after a child in a class has gone through a significant loss
*You and c0-teacher lead a lesson on understanding and including special needs children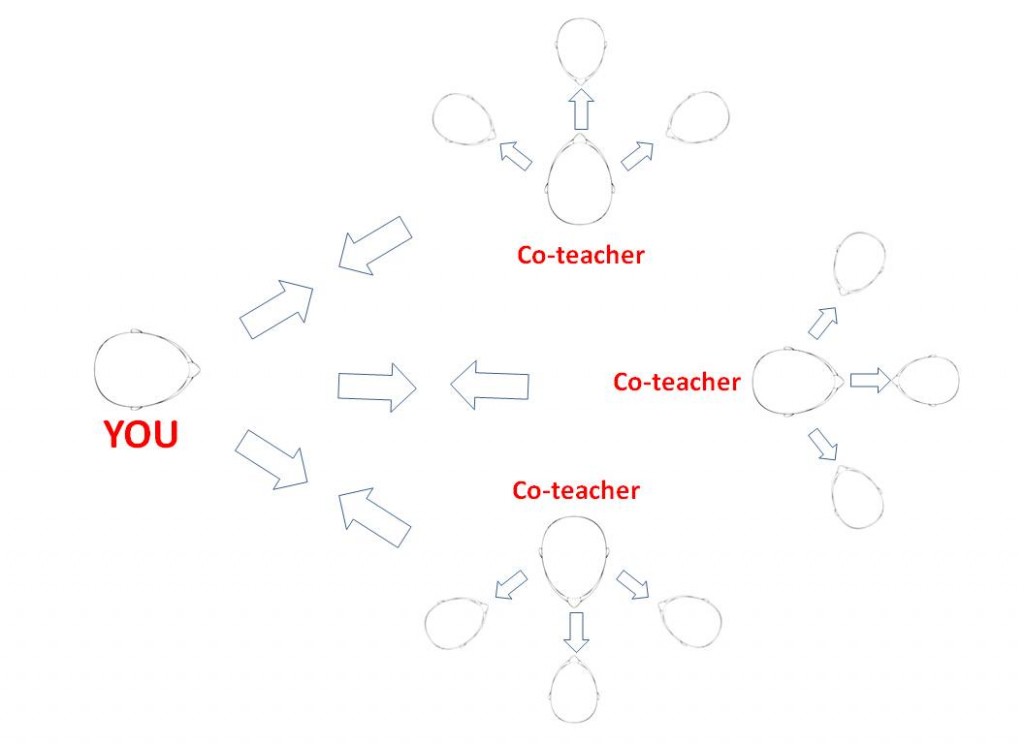 Classroom-size presentation followed by break-out groups facilitated by available professionals
4.  Using group email to get your message out and to solicit information and suggestions
When you run groups in schools or in an office, I suggest you use "blind copy email" to send out notices to parents and other professionals about what you are doing with students/clients.   If you are using materials from my own website, provide links to the specific part of the site where you downloaded the material.  That way, colleagues and families can easily follow along and print out the materials for themselves if they like.
You can use a Word document to save your list of email addresses.  Then, you simply copy and past the list into the CC or BCC field when you are sending the email.  Presto:  Multiple adults have your information.
If you try this collaboration technique, several things might surprise you.  First, quite a lot of people will actually open and read your emails.  Second, some of these people will write you back and tell you important things you don't know and good ideas you can use.  This information arrives in an organized fashion in your email inbox, rather than your voice mail.  This can actually be a time saver.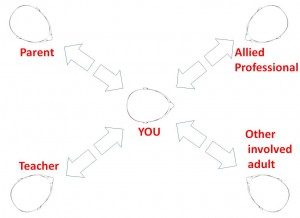 This picture summarizes what I am trying to work towards here.  We endeavor to work together more creatively and efficiently to help  the children in our offices and and schools.
I wish you well in your own work.  If any of this helps us to reach more kids and do our work better, well then that's great.
Joel Shaul, LCSW