Children with Asperger's and other autism spectrum disorders may experience a number of problems involving emotions.  They may have difficulty recognizing and naming a nuanced range of emotions in themselves in themselves.  They can find it hard to accurately identify emotions in other people.  Kids on the autism spectrum may find it challenging to discern emotions in others through observation of facial expression and body posture.  Young people on the spectrum can find it bewildering to sort out what causes various emotions and how unpleasant emotions can be relieved.
In this blog post, I present a kit of visual and game resources I have put together for my own use in social skills therapy and social skills groups.  Some of this kit is available for free download elsewhere on my website (Emotion Question Cards).  Another part of this kit is available for purchase online at a ridiculously low price (Emotion eyes and mouth visuals).  The third part of the kit I put together using appealing emotion drawings found in a textbook on how to draw comics.
Although I designed this kit primarily to be used for kids with high functioning autism, the materials have many applications for children who don't have autism.
Why to employ a game-like format when helping children on the autism spectrum with emotions
Many kids on the spectrum can spend years learning emotional regulation skills.  It can be tough going for them.  By the time you, as a teacher, SLP or mental health professional, are working with a child on these issues, the child may have already received a lot of teaching about emotions, much of it under very stressful circumstances.  It seems reasonable, and strategic, to lighten it up sometimes in social skills teaching.
Face and mouth photo visuals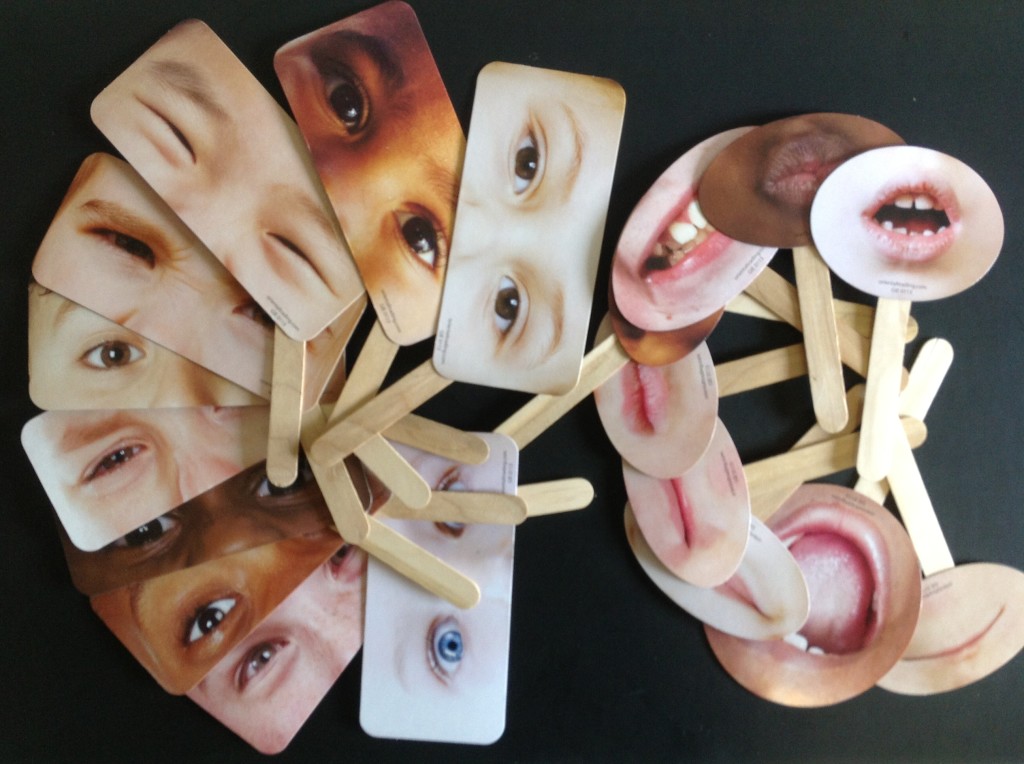 These are available for orientaltrading.com for $5.25 a set!  I bought three sets for myself.
Here are some ways to use these.  I am sure you will think up a lot more.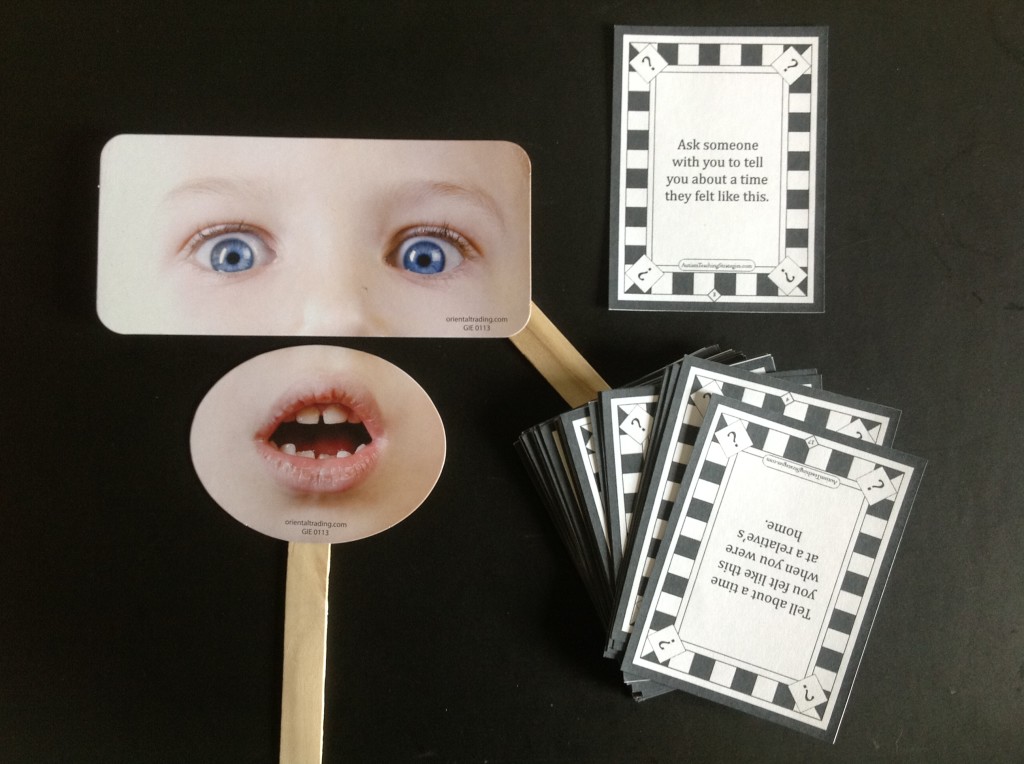 In the example above:  First the child matches up the various eyes with the various mouths.  Next, use my Emotion Question Cards (free download from another post:  click HERE).  This sets up a large variety of interesting and fun problem-solving game activities.  Here is another example below.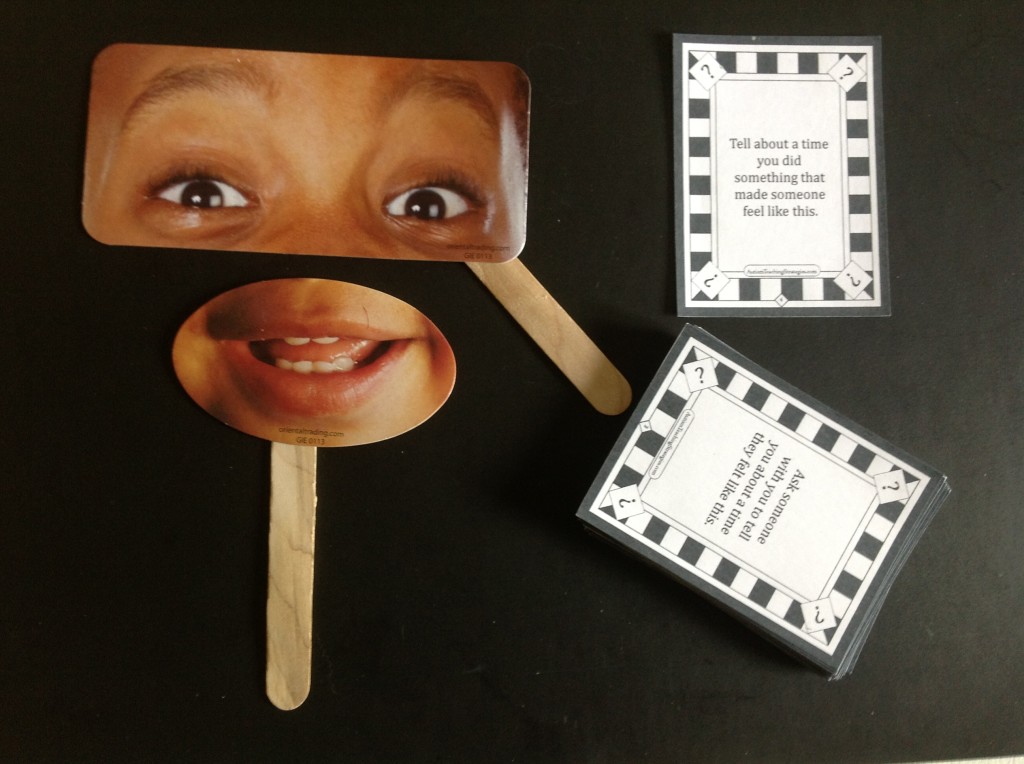 Emotion Face Cards
I found a wonderful book that shows artists how to create comics.  Here is the book: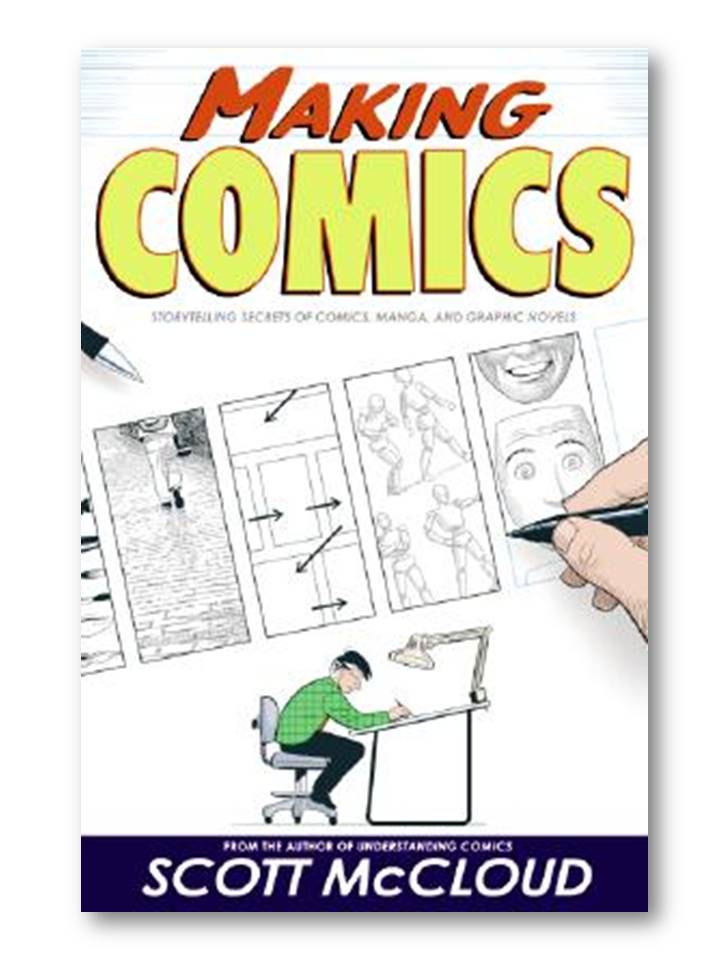 I found pages full of very appealing drawings rendering a range of emotions in six categories.  I extracted the images to create my own set of cards to use with my clients.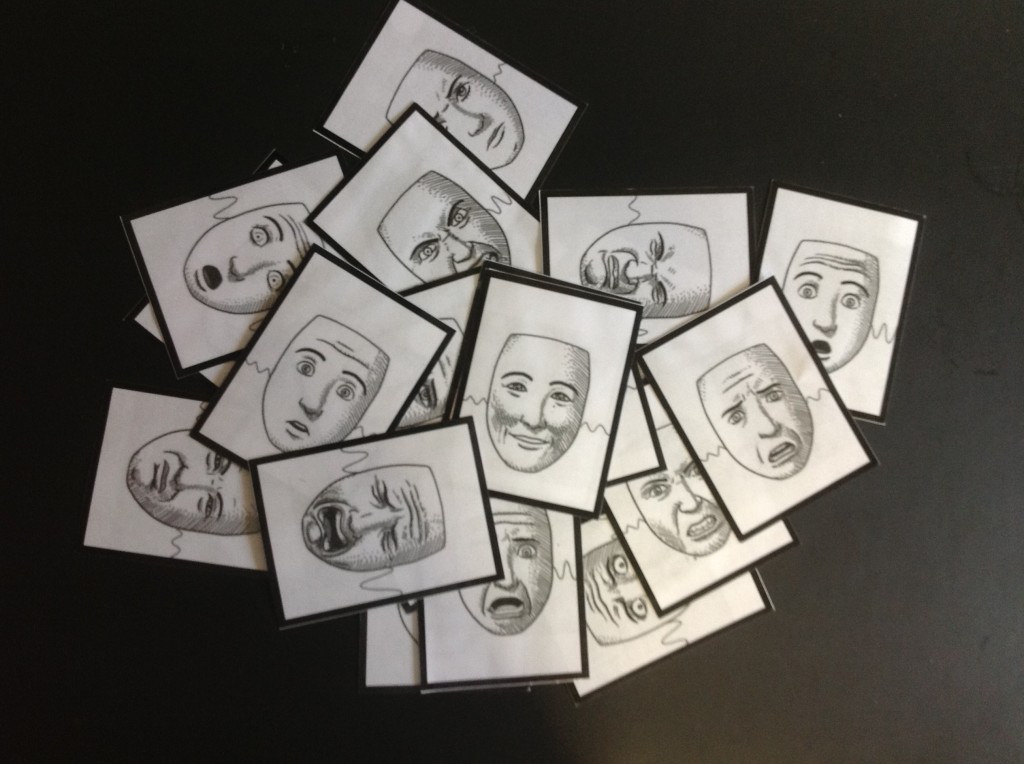 Here is a close-up of a few of the cards.  I love the detail of the drawings.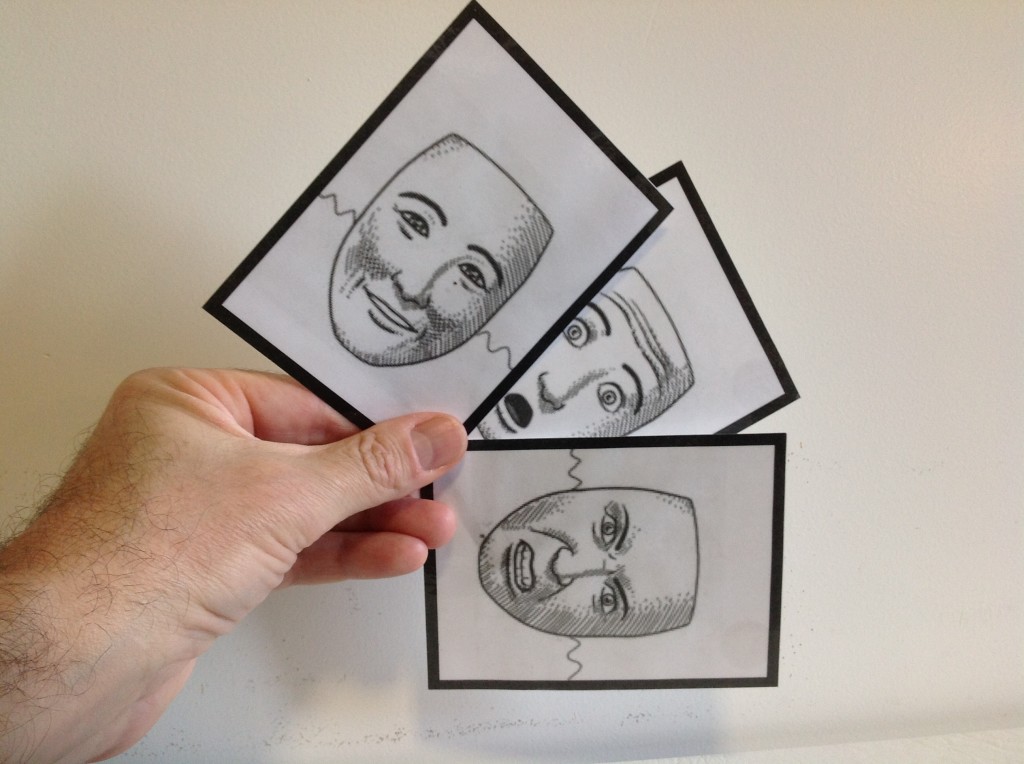 Below is one example of how to use the Emotion Question Cards with the Emotion Face Cards.  There are many possibilities.
I hope you find these ideas helpful.  For more resources to help children with ASD to understand emotions and to cope with difficult emotions, follow this link HERE.
Joel Shaul, LCSW