Giving compliments is a very important skill during the holidays.
Here is a something quick to make to help children with autism (and other children) to practice.
Here is the download.  Some commentary, photos and links to other resources on giving compliments are given below.
Children with autism and giving compliments
Children on the autism spectrum are often deficient in the skill of giving compliments.  They tend to not be aware of the obligation and necessity of offering compliments to build and maintain good will in relationships.
During holidays in which family and friends give and receive gifts, and adults host meals, parties and other celebratory events, part of the expectation is that those on the receiving end will praise that which is provided for them to play with, eat and enjoy.  It is useful for children with ASD to practice the social skill of giving compliments in advance of such occasions.
I have put a lot of free downloads on this website to promote giving compliments.  Here are a few to check out:
Compliment maker with pictures, words and phrases
Compliment tag; how to play it
How to use the Christmas Social Skills Paper Fortune Teller
The download shows how to fold them.  Don't worry – you'll do fine.  I provide a link to a cute YouTube video where a young girl shows how to fold them.  (That is how I learned!)
For links to other paper fortune tellers I have created, click HERE.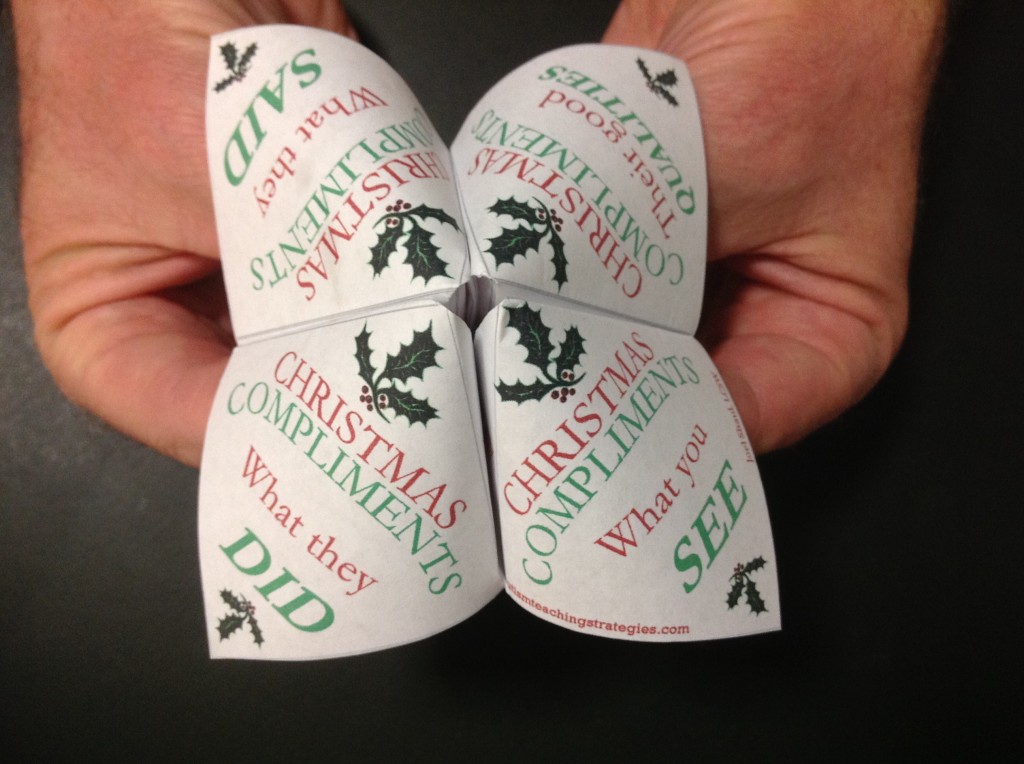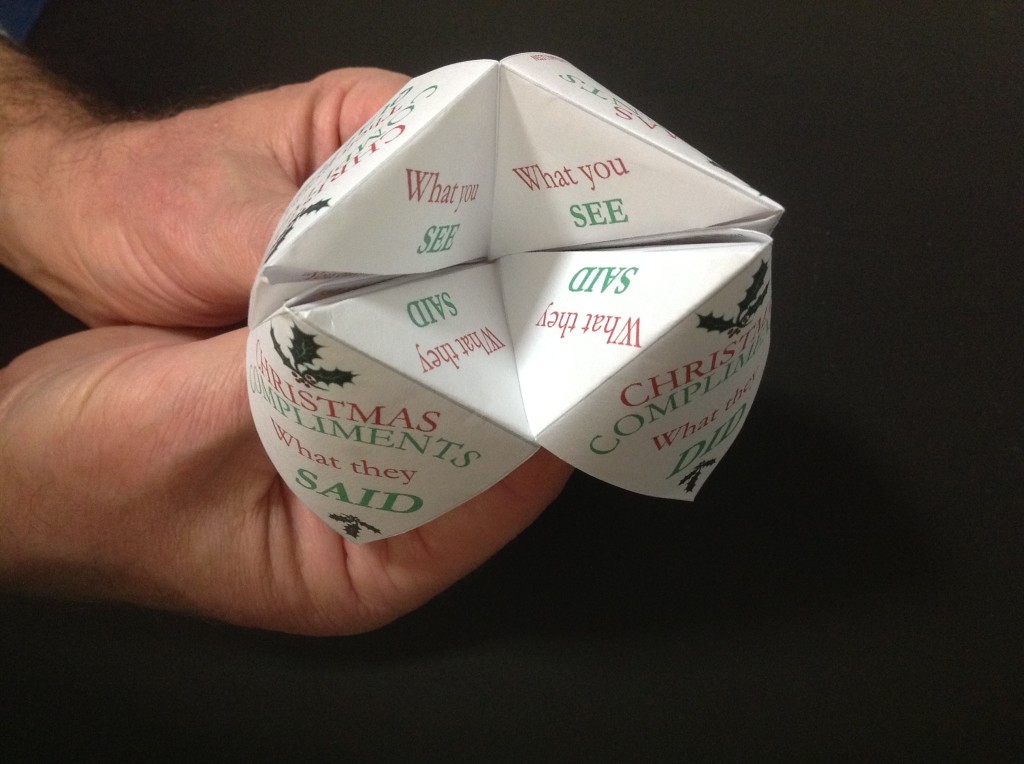 I hope you enjoy using these things. Happy holidays.
Joel Shaul, LCSW